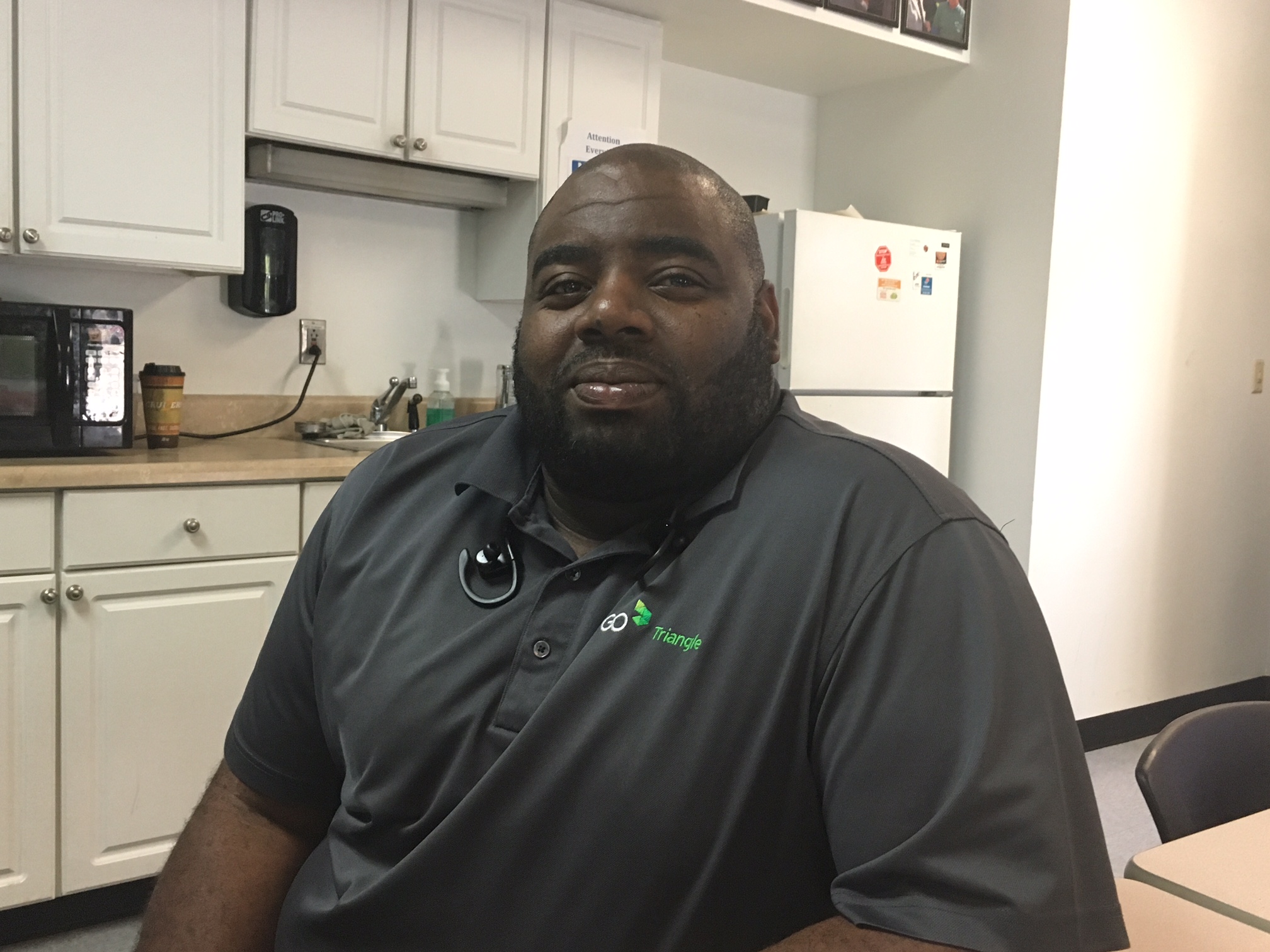 Research Triangle Park, NC (May 2, 2018) –  In the heart-shaped bowl were 13 pieces of paper, each with the name of a GoTriangle bus operator hoping to be chosen to shuttle participants in the 2018 Susan G. Komen Race for the Cure from park-and-ride lots to the event and back Saturday.
Every year, GoTriangle must hold a raffle because more drivers want to volunteer to support the fundraiser for breast cancer research than there is a need for.
Terence Miller had been the first GoTriangle bus operator to sign up for a chance to help with this year's race, which starts at 7:30 a.m. Saturday at the Frontier in Research Triangle Park. His name also was the first name drawn. Linda Jennings was the second.
"These two are new drivers so they've never done it before," says Robin Leonard, a GoTriangle transit supervisor who has been managing GoTriangle's participation in the annual Komen race for several years now. "It's what I always hope for ‑ to give everyone the opportunity to do this."
Douglas Santo, John McNair and Mike Benitez also were chosen to drive the race participants Saturday. Irene Jones will be the dispatcher for the event, which includes a timed and recreational 5K, survivor celebration, Kids Zone, Tailgate Zone with food trucks and beer tasting and more.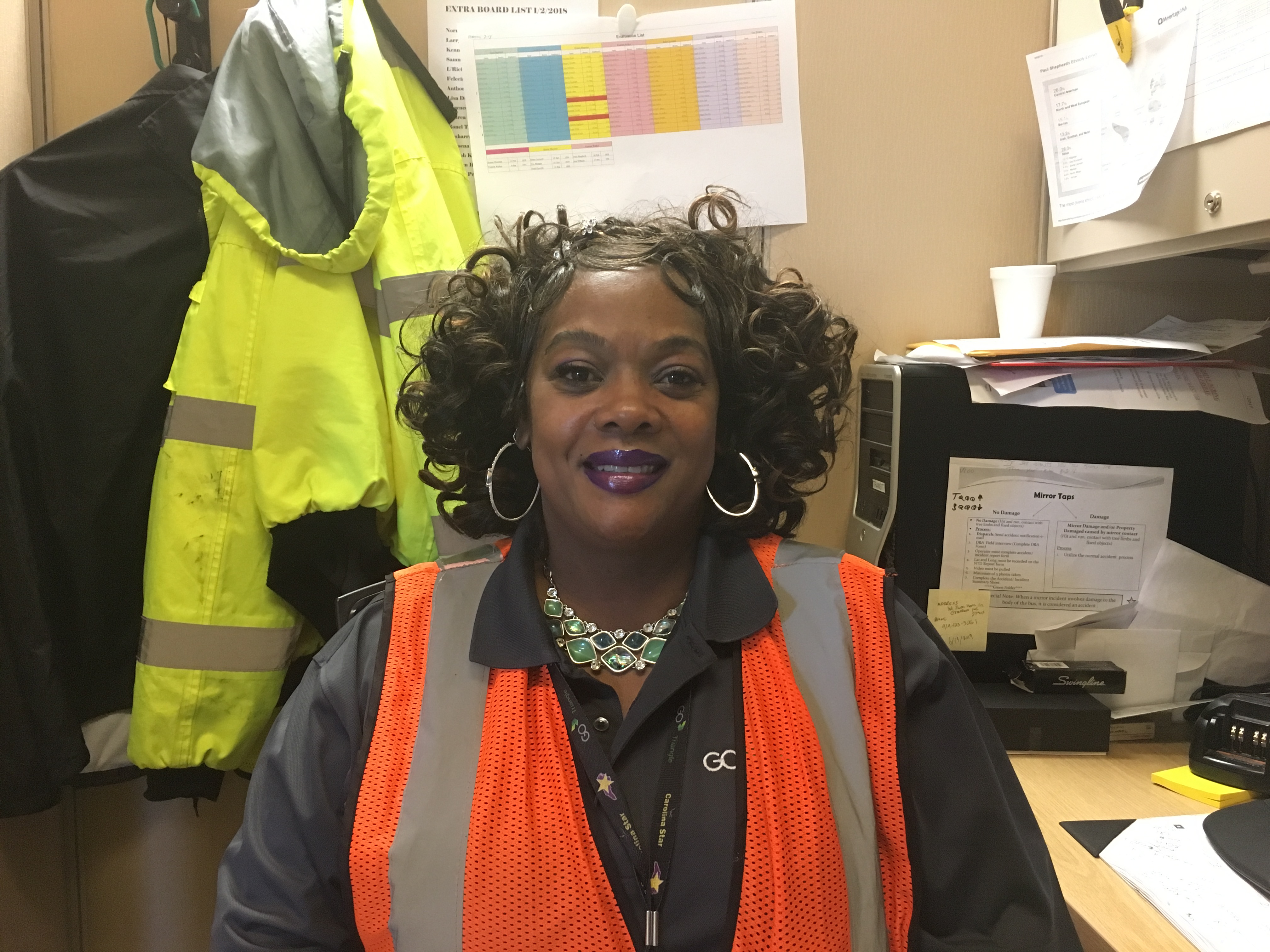 Miller, who has been driving for GoTriangle about a year, will be thinking about his 88-year-old grandmother in Mississippi when he takes his place behind the wheel Saturday.
"My grandmother had breast cancer, and she's cured," he says. "She raised me and my brother and sister. She's another mother to us. She's a mother to everybody really."
His wife's grandmother also had breast cancer, and Miller says his sister has participated in walks to raise money before. He is excited about donating his time and offering his appreciation for the Triangle's event.
"It'll be my first time doing it," he says. "I'm looking forward to the experience of it, to see everything. How it works. I'm so happy I got picked."
IF YOU GO